Ajimobi met his death serving APC – Oshiomhole speaks on ex-Oyo governor's death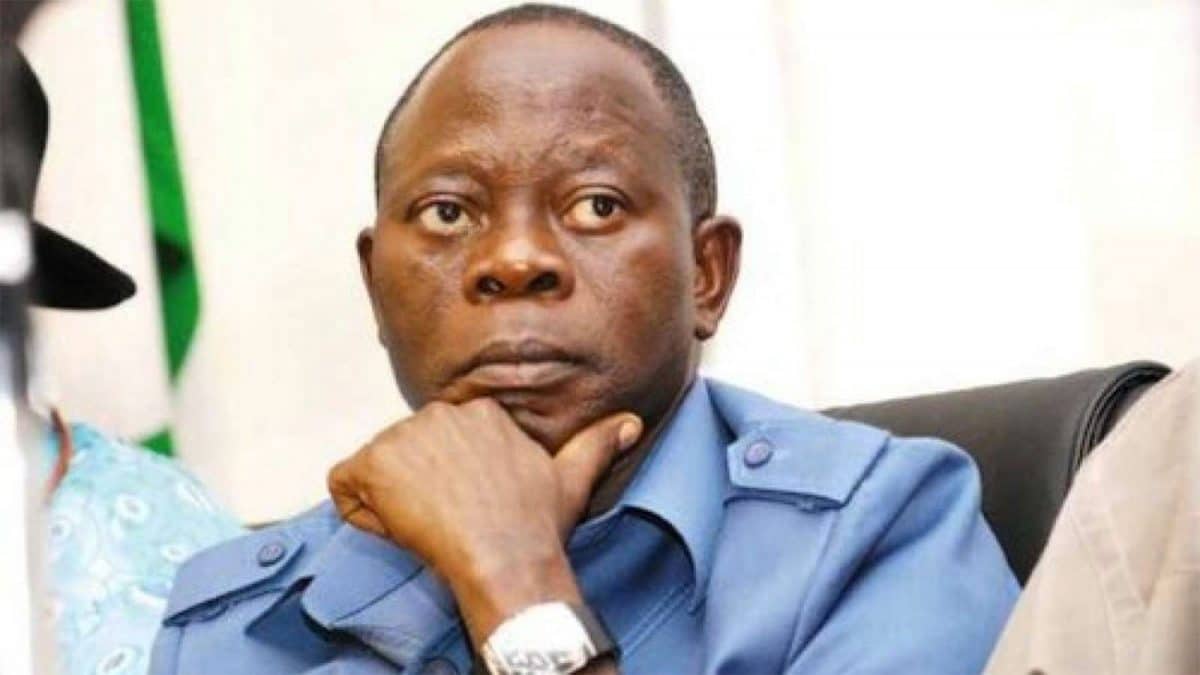 The embattled and suspended National Chairman of the All Progressives Congress ( APC), Adams Oshiomhole has said that the former Oyo State Governor, Abiola Ajimobi was a committed party member who must have met his death serving the party.
Oshiomhole who made the announcement in a statement on Saturday, also said his last moment with Ajimobi was during APC's National Working Committee, NWC, meeting in Abuja.
He stated that the diceased appeared at the meeting healthy without indication of any ailment.
According to Oshiomhole: "I recall that our last moments together was at the National Working Committee (NWC) of our great party, All Progressives Congress (APC), just few weeks ago. He flew into Abuja that day for the meeting.
"As usual, he brought his deep insights, candor and infectious humour to bear in his contributions as the National Vice Chairman to our discussion that day. You couldn't fault his forensic logic, nor resist his disarming jokes.
"He appeared robust and healthy.
"Against this backdrop, nothing could therefore have prepared me to entertain the suspicion – much less, the thoughts – that it would be our last interaction.
"A family man who treasured the company of his wife and children more than anything, he was in a hurry to return to his Ibadan home as soon as the meeting ended.
"Alas, the news came few days later that he had taken ill. It will, therefore, not be incorrect to say that Senator Ajimobi met his death serving our great party, APC.
"Indeed, my relationship with Senator Ajimobi transcended partisan politics. As fellow governors, we struck an uncommon rapport. We spoke often on anything – personal, politics and public interest. We drew even closer after we both served out our terms as governors of Oyo and Edo States.
"Twice or thrice, he hosted my wife, Iara, and I in his private home. He and his elegant wife were generous hosts.
"With Ajimobi, you could not ask for a more trustworthy ally in politics. His word was his bond."