China-Africa summit: President Cyril calls for global cooperation in fight against COVID-19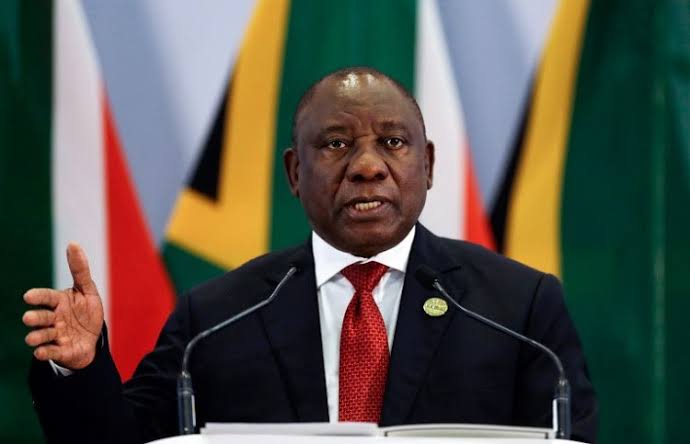 The South African President, Cyril Ramaphosa has called on nation's of the world to unite against the novel coronavirus pandemic ravaging the world since its outbreak in Wuhan, China.
The president made the call on Wednesday during the Virtual Extraordinary China-Africa Summit on Solidarity against COVID-19.
President Cyril said, "humanity is facing a grave and uncertain crisis as it confronts a virus which by its nature knows no geographic boundaries and recognises no national sovereignty".
According to him, the COVID-19 pandemic is not only a threat to health but has a profound bearing on many other areas of global activity, including trade, debt, financial flows, security, migration and action to deal with climate change.
He stated that the pandemic demands solidarity, global cooperation and collaboration.
"We need to strengthen the multilateral system and support the international institutions that must guide our response to this crisis. This Extraordinary China-Africa Solidarity Summit against COVID-19 demonstrates the depth and resilience of solidarity between China and Africa.
"Allow me to express the gratitude of the people of Africa to President Xi and the government and people of China for their generous donation of personal protective equipment and other medical assistance that has been provided to our continent.
"I wish to thank President Xi for the fruitful discussions we have had during the course of this pandemic and his willingness to engage on the issues that African countries face. As the countries of Africa, we have acted decisively and in unison to respond to the threat of COVID-19. Currently, Africa has over 250,000 confirmed infections and more than 6,700 deaths" he said.