COVID-19: Gov. Umahi reduces 2020 budget by 26%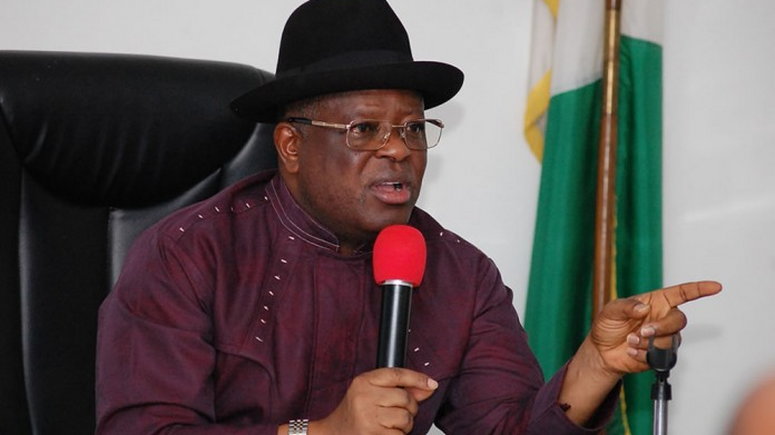 The Ebonyi Government has proposed a 26 per cent reduction in its 2020 budget of N178 billion due to the impact of the COVID-19 pandemic on the state's resources.
Gov. David Umahi said this at a budget review input and consultative forum for stakeholders on Wednesday in Abakaliki.
Umahi said that by the reduction, the government would now present a revised budget of N131.8billion to the state House of Assembly for deliberations.
The governor said that the state's economy would not be shut because of COVID-19 as the people needed to be consulted before the review in line with the Federal Government and World Bank's requirements.
"This is an opportunity for the citizens to use the various channels to make their inputs to the budget review and we can recall that we consulted the people when preparing the 2020 budget.
"When you are making suggestions, realise the total revenue due to the state and that you cannot increase it because it is not within your power to do so," he said.
He noted that the COVID-19 pandemic caused a drastic cut in crude oil production and sales, including reduction in the Internally Generated Revenue (IGR) of countries and states, Ebonyi inclusive.
He said that the state had reviewed the 2020 budget performance from January to May and realised that most ministries, departments and agencies (MDAs) performed optimally and could have attained 100 per cent performance if not for the outbreak of COVID- 19.
Umahi said that in the revised budget proposal, the health sector's provision increased by 8.1 per cent, education increased by 1.3 per cent, agriculture by 25 per cent, among others.
"We used the opportunity cost concept which made the budgetary provisions of some MDAs to go up while others went down due to available receipts.
"The FG and World Bank stipulate transparency in budget processes and management and we have a website where all income, expenditure, debt profile and management, contracts among others are captured," he said.
The governor urged critics, especially those on the social media, to visit the website to enable them criticise constructively, adding that his government would not be distracted by "political criticisms".
According to the governor, those who said there is no COVID-19 in Ebonyi and that we are just making money from it should realise that the Federal Government has not given me funds to fight the pandemic.
The state Commissioner for Health, Dr Daniel Umezurike, said that the state had revamped its primary, secondary and tertiary health facilities to fight the COVID-19 pandemic.