BREAKING: Fire razes Oba market in Benin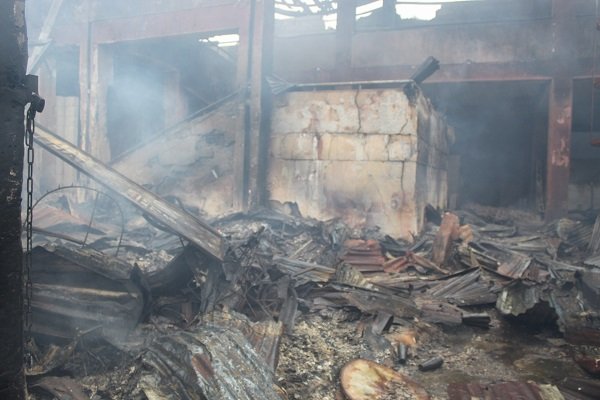 The popular Oba Market in Benin City, the Edo State capital, has been razed by fire.
The fire incident which occured around 12:05 a.m on Monday, burnt almost all the massive market, according to witnesses, before it was put out by a team of fire fighters.
AFRIPOST learnt that there was no public electricity supply when the fire started, thereby ruling out the possibility of electrical spark, while the actual cause of the fire had not been ascertained.
Many of the traders were crying uncontrollably over the loss of their valuable goods, estimated to be hundreds of millions of naira, while the demoralised traders were pleading with Governor Godwin Obaseki and others to come to their aid, for their lives not to be miserable, having lost their sources of livelihood, at this crucial period of COVID-19 pandemic.
The everbusy dualised road in front of the burnt market, near Ring Road, was cordoned off by policemen, with the traffic diverted to adjoining roads and streets.
Men of Edo state fire service, whose office is near the burnt market, were helpless, as they gave flimsy excuses for not being able to put out the fire, ranging from lack of water and moribund trucks, making some passersby to thoroughly abuse and attack them.