Gov. Akeredolu approves recruitment of 1000 teachers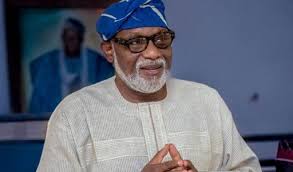 Gov. Oluwarotimi Akeredolu of Ondo State has approved the recruitment of 1000 teachers to fill vacant positions in the state's primary education sector.
The State Head of Service (HoS), Mr Dare Aragbaiye, disclosed this on Tuesday in Akure, during a press conference he addressed alongside leadership of the organised labour Unions.
According to Aragbaiye, the governor also approved the employment of 432 health workers to fill in the personnel gap in the primary health sector of the state.
The head of service said the governor gave the approval for the recruitments as part of his commitment to repositioning the public service in the state.
"In spite of the paucity of funds, the Governor has approved the recruitment of 1,000 teachers with B.Ed. and NCE qualifications, that is, 200 vacancies for candidates with B.Ed. while 800 are for NCE holders.
"The recruitment exercise, which shall be school based, that is, for specific schools, will start within the next two weeks," he said.
Aragbaye, who advised the prospective candidates to visit SUBEB portal for further information on the recruitment in the next two weeks, maintained that the government was ready to fill the wide gaps in the teaching sector.