Democracy Day: Tor Tiv says Nigeria has done well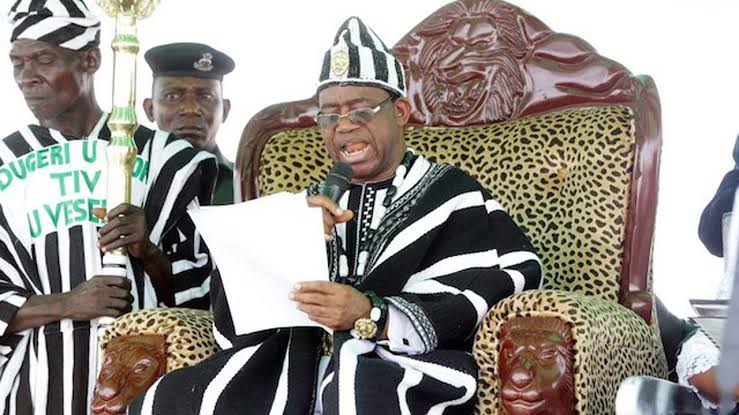 The Tor Tiv, Prof. James Ayatse , says Nigeria has done well in its 21 years of democratic experience as it celebrates Democracy Day.
Ayatse made the commendation in a goodwill message to President Muhammadu Buhari, Vice President Yemi Osinbajo, leadership of the National Assembly and Gov. Samuel Ortom of Benue.
According to him, even though the country has done well, there is still room for improvement.
He also commended Nigerians for their patience, sacrifices and contributions in nursing the nascent democracy to grow.
The monarch said that traditional rulers had played key roles in stabilising the nascent democracy.
He urged  Buhari to continue with the commendable and laudable policies of diversifying the economy.
"Continue in strengthening of agriculture, creating more jobs, tackling security challenges of terrorism, banditry and criminality," he said.
The Tor Tiv also advised the president to strengthen the education and health sectors as well as provide conducive environment for the private sector to strive.
He lauded the president for the quick response to the Coronavirus pandemic that had terribly affected the entire world.
He urged Nigerians to continue to observe the safety measures to curb the spread of the virus.
The traditional ruler said that though the nation had its daunting challenges, they were steadily being addressed. NAN