Breaking: BSU Shuts Down Academic Activities Indefinitely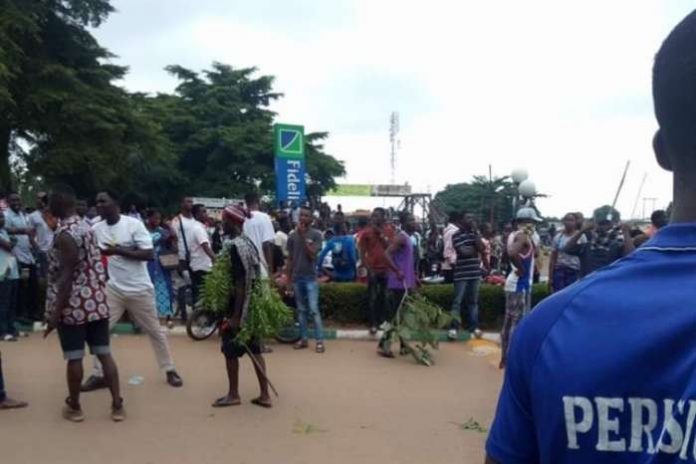 The authority of the Benue State University (BSU), Makurdi has suspended academic activities indefinitely over disagreement between the school management and its students on 4-points CGPA grading system introduced by the school authority which triggered students' protest.
The students had, in the early hours of Monday, besieged the gates of the University preventing human and vehicular movements in and out of the school premises, leaving both staff and students stranded.
Recall that BSU has earlier introduced 4-points CGPA grading system against the 5-point CGPA grading system as directed by the Nigerian Universities Commission (NUC).
The NUC had in the 2015/2016 session, in an attempt to eliminate Pass degrees in the Nigerian universities system, directed that all universities calculate students' Cumulative Grade Point Average using a 5-point scale.
Following the protest and closure of entrance gates by the aggrieved students of the institution, the school authority has announced the closure of the University with immediate effect to avoid further breakdown of law and order in and around the University campus.
The closure, according to a press statement by the management, takes effect from 4.00 PM today, Monday, 2nd September, 2019.