2 men bag 2 months imprisonment each, for stealing cooking gas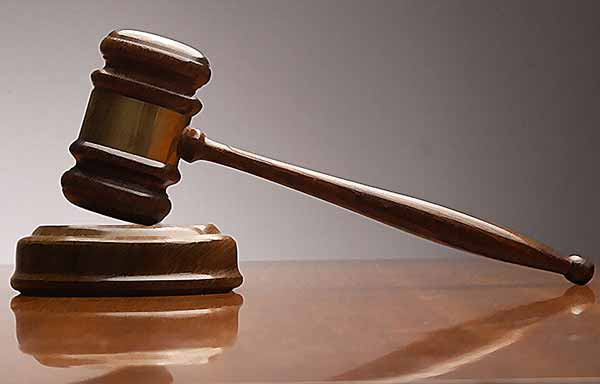 A Dutse Grade 1 Area Court, Abuja, on Thursday sentenced Reuben Paul, 28, and Uguanyi Mark, 43, to two months imprisonment each, with an option of fine in the sum of N30,000 each,  after they pleaded guilty to stealing cooking gas worth N1.4million.
The court found Paul, a resident of Timber shade Bwari and Mark, a resident of Dutse-Makaranta, found guilty of a three-count charge of joint act, breach of trust and theft.
In his ruling, presiding judge Hassan Aliyu also ordered the convicts to pay the complainant the sum of N711, 000 each, within a period of six months or face  additional punishment.
Earlier, the prosecutor, Mrs Idowu Ojo told the court that the convicts were reported at the Bwari Police station on Sept.31 by one Simon Nwodo of Simec Gas, Bwari.
Ojo told the court that the complainant reported Reuben Paul, who was a staff at the gas station, for conspiring with Uguanyi Mark, a customer, to cheat him 66 times , contrary to sections 79, 312 and 289 of the Penal Code. .
" Mark will come with 50kg gas cylinders to refill but would pay for only 25kg while Paul will also record 25kg instead of 50kg in the books. They will afterwards share the balance of the money between themselves.
" However, the act was discovered after the company's audit from March 2 to August 31 came through and showed the act was done 66 times.
" Each 25kg costs approximately N5, 800 which was multiplied by 66 and a total of N1,422,120 was un-accounted for during the period the cheating transpired," she explained.
The prosecutor also told the court that during police investigation, the convicts confessed to the crime, but could not give any satisfactory account of the money.