New Kaduna Rotary club president pledges more services to humanity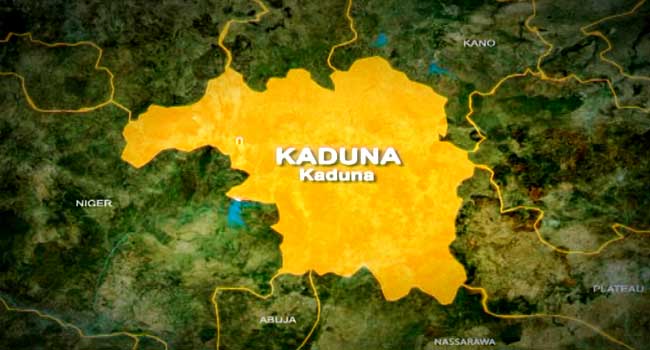 KThe newly elected President of the Rotary Club of Kaduna, Mrs Joycelyn Anagende, has pledged to support the club with opportunities that would provide more services to humanity.
Anagende gave the pledge in her acceptance speech at the investiture and fund raising event to mark her installation as the 55th President of the club in Kaduna.
She said her projects and programmes for the club during her tenure would be premised on the seven major areas of the organisation's focus including peace, conflict prevention and resolution; disease prevention and treatment.
Others are: water and sanitation; maternal and child health; basic education and literacy, economic and community development and supporting the environment.
Anagende said it was not a moment of pleasure for her, but of responsibility which had been put on her shoulders to complete within one year.
"Being the president of a club of this nature at this critical time is like taking a huge responsibility on your shoulders and to be able to succeed in carrying out this responsibility, you need the support of everybody. You can't be the leader alone," she added.
She said: "I accept this mandate with humility and a deep sense of responsibility, and I thank members of the Rotary family in Kaduna for the trust and confidence they repose in me.
"It gives me great joy today to be sworn in as the president of this club, and I will like to say a big thank you to the almighty God for today.
"I vow to give nothing short of my best in the bid to move the club to higher height'', she said, while pledging to carry on from where her predecessor finished.
"We are all aware that the immediate past president performed well in executing all projects outlined for the past year despite the challenges. She has indeed left a big shoe to fill," Anagende said.
The new President further assured that there would be a lot of opportunities for members to render service to humanity, saying, "we are going to improve basic education and literacy by organizing quiz, debates and letter writing competitions among schools.
"The work has just begun and I have no doubt in my mind of the enormity of the work that has to be done.
"The level of support I have gotten is a challenge and I want to assure that I will serve to the best of my ability," she added.
The News Agency of Nigeria (NAN), reports that the high points of the event were cash donations by dignitaries, traditional dances by the Tivs and paper presentation on curtailing insecurity and reviving Nigeria's economy.
Founded in 1905, Rotary Club is a worldwide organisation of business and professional leaders represented by over 33,000 clubs across 159 countries, and committed to the service of their communities. (NAN).