The protest is not just against SARS but general 'wahala' – Pastor Enenche reacts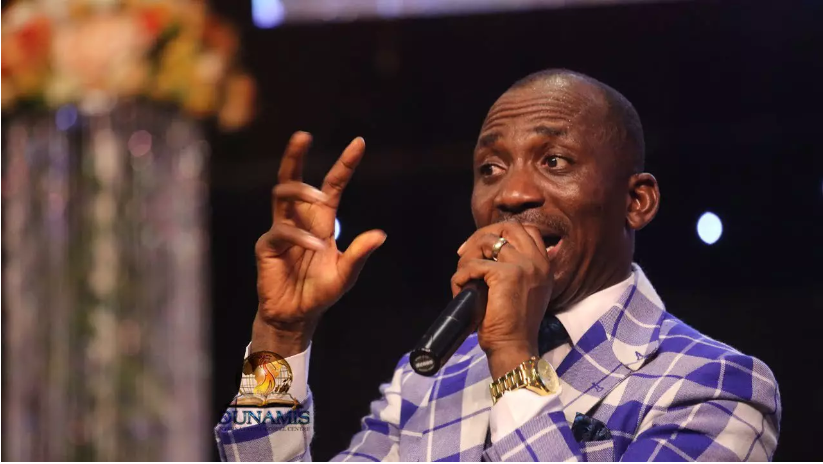 The Senior Pastor of Dunamis International Gospel Centre, Dr. Paul Enenche has reacted to the ongoing protest across the nation.
The inspirational preacher made the revelation on Wednesday during the church's mid-week service at the Glory Dome Abuja.
Recall that Nigerians have recently been mounting pressure on the Federal Government to end the Special Anti-Robbery Squad (SARS) due to alleged brutality.
Bowing to pressure, the Inspector General of Police (IGP) disbanded the police unit but subsequently created the Special Weapon And Tactics, SWAT to replace SARS.
However, protests have continued across the nation despite the IGP's responds in ending the unit.
Reacting to the development, Dr. Enenche said the protest was not just for SARS but general hardship suppressing the masses.
His words, "The protest that you see going on is not just a reaction to what they are talking about, they are reacting to general wahala.
"There is a limit to which the human spirit and mind can cope with oppression. Our people are easygoing excitable, we have very long endurance capacity, hard to complain as we are wired to endure.
"All manner of terrible oppression, nepotistic oppression, egotistic oppression, where there is visible oppression from one segment of the country; tying to dominate by force and taking strategic positions everywhere.
"People have been keeping quiet for a VERY long time and they say we can be quiet any more. And the solution is not to resist them by force; the solution is to make the thing change urgently."