COVID-19 cases in India top 5 million – WHO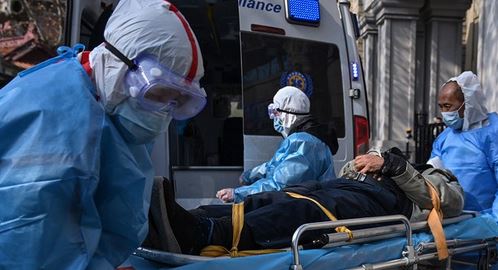 Coronavirus infections in India soared past five million on Wednesday, as a WHO envoy warned the pandemic was "still at the beginning".
Global cases are rapidly approaching 30 million, with more than 935,000 known Covid-19 deaths, the global economy devastated and nations struggling to contain outbreaks.
India, home to 1.3 billion people, has reported some of the highest daily case jumps in the world recently, as a World Health Organization special envoy described the global pandemic situation as "horrible" and "grotesque".
"It's much worse than any of the science fiction about pandemics," David Nabarro told British MPs on Tuesday.
"This is really serious — we're not even in the middle of it yet. We're still at the beginning of it."
The spread of the virus has accelerated in some of the most populous parts of the world such as India, where the latest million infections were detected over just 11 days.
And some experts have warned that the total number of cases could be far higher in the vast nation, which has been easing one of the world's strictest lockdowns recently despite the surge to help its reeling economy.
"People have lost their fear or are too tired (of) being cautious. They want to be out and earn a living right now," Jayant Surana, a New Delhi-based entrepreneur, told AFP.
"Everything has now been left to god's will."