2023: How Presidential Visits Turns Succession Intrigues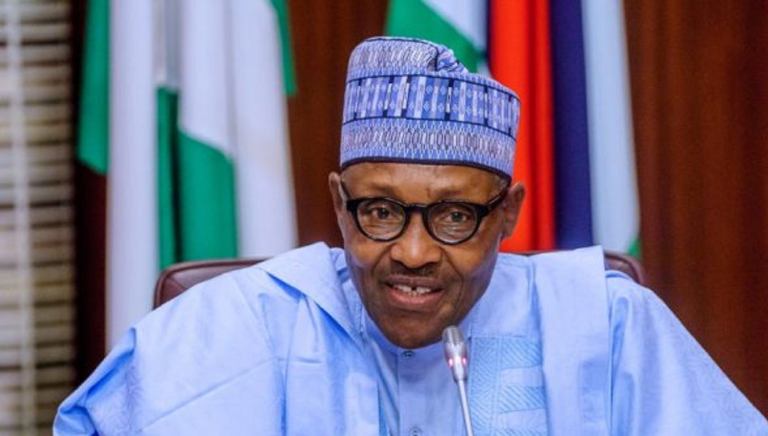 It is a well known fact that soon after his meeting with President Muhammadu Buhari at the presidential villa, fiery Pastor and former running mate of the President in 2011, Tunde Bakare held a media briefing wherein he made some thought provoking interventions ahead of 2023.
In his year 2020 state of the nation address, titled: "Unveiling the True Enemies of Nigeria", which he gave at the church headquarters in Ogba, Lagos last Sunday, Bakare, the Senior Pastor of Latter Rain Assembly, among other things, called on the President to commence the process of grooming his successor.
He advised the president to put in place a succession system in the manner of prominent leaders in countries like China, Singapore and South Africa.
He said, "We must also learn from Nelson Mandela who stepped aside after one term, but not without positioning the likes of Thabo Mbeki and Cyril Ramaphosa.
"Therefore, even as we build institutions of democratic governance, a key responsibility that history has bestowed on President Muhammadu Buhari at this turning point in our journey to nationhood is to institutionalise systems of accurate succession that will build and sustain the Nigeria we desire. This is a task that must be done," Mr Bakare,  said.
Bakare fears that enemies of the nation are in the three tiers of government and arrogating state resources for personal use would return after Buhari's tenure.
Bakare's advise to the President attracted reactions. It was not unexpected especially against the backdrop of how sensitive the 2023 topic has been, even before the 2019 election. While the contest for top seat position within the South rages, the North is insisting that it deserves to retain the seat beyond 2019.
Bakare's ambition to be president made his advise to President Buhari suspicious especially after his widely publicised counsel came a week after he held a closed door meeting with the President at the Villa.
The pastor has never hidden his ambition to be president even as a man of faith. Last year he declared there is a divine arrangement for him to become Nigeria's president when Mr Buhari's tenure ends in 2023.
However, for someone who has sustained a relationship with the President, despite being his running mate eight years ago with the defunct Congress for Progressive Change (CPC), one of the legacy parties that formed the ruling All Progressives Congress (APC), Bakare's media outing attracted lots of attention.
Bakare however came under fire. Prominent Nigerians, ethnic nationalities' groups and political parties, took different positions on the clergyman's admonition on Buhari to singlehandedly pick his successor.
While most of them agreed that the timing of the cleric's call was wrong as it could distract the president from concentrating on the enormous tasks ahead of him, the discuss reopened the debate, somewhat, about the zoning of the top seats ahead of 2023.
The Pan-Niger Delta Forum (PANDEF), said it was wrong for Bakare to advice President Buhari to handpick his successor in 2023 when as a lawyer he knew that such provision does not exist in the Nigerian constitution.
PANDEF national publicity secretary, High Chief Anabs Sara-Igbe, who stressed that the president lacks the powers to pick his successor, said it is the duty of the political parties to choose their presidential candidates from who Nigerians will pick their choice through the ballot paper.
He said, "It was wrong for Pastor Tunde Bakare to give such advice to President Buhari. Pastor Tunde Bakare is not being sincere. Even President Buhari knows that he does not have such powers to pick his successor. We are in a democracy for goodness sake and we have political parties which duty it is to pick presidential candidates and present to Nigerians at election."
Sara-Igbe stated that it was the turn of the South-South geopolitical zone to produce the president in 2023, claiming that the entire North, the Southwest and the Southeast zones cannot change that.
The PANDEF spokesman said: The South-South geopolitical zone wants the presidency in 2023 and even the Yoruba, Hausa and Igbo cannot change that."
Leader of Afenifere, Chief Ayo Adebanjo, said that  "as far as I am concerned President Muhammadu Buhari has not gotten any good record for him to be in a position to choose a successor for Nigeria, what record has he achieved for Nigeria's democracy?
''Pastor Tunde Bakare made a mistake there, every other thing he said were alright but this one was wrong. What legacy is Buhari going to leave? Is it a legacy of dictatorship, legacy of not obeying court orders, legacy of tribalism, and legacy of chauvinism? He has no record to choose a successor for Nigeria,'' he said.
The Arewa Consultative Forum (ACF) said that "the responsibility of picking a successor to Buhari is that of his party, the APC. More so, President Buhari has just commenced his second tenure to deliver good governance to Nigerians who elected him.
According to ACF national publicity secretary, Muhammad Ibrahim Biu, "Pastor Bakare's advice to the president at this material time in our candid opinion is self-serving and a distraction.
"ACF had in its New Year message advised politicians at all levels of government to concentrate on good governance rather than overheating the polity with the elections of 2023," he said.
The spokesman of apex Igbo group, Ohanaeze Ndigbo, Chuks Ibegbu, said that it is uncalled for for Bakare to call on Buhari to pick his successor at this point in time, stressing that "our problem now is not who succeeds President Muhammadu Buhari."
Ibegbu wondered why some Nigerians should be talking about who should succeed the president despite the killing of citizens across the country.
He queried: "What has Buhari's successor got to do with the suffering in the country? The call is untimely; Buhari's successor is not our problem. It will be collective decision when the time comes. Nigerians will decide who their president should be."
Other groups weighed in on the matter. Spokesperson of the Coalition of Northern Groups (CNG),  Abdul-Azeez Suleiman, said: "All the same, Pastor Bakare's visit to Buhari is quite suspicious in itself. Perhaps he is hoping to make good the vision he said he saw in a dream that he has become Nigeria's president after Buhari. Well, a dream is just a dream and it ends there.
"It is quite unfortunate for Bakare to ask Buhari to anoint a successor at this stage after all the things he had said about the president in the past. The development must have everything to do with the plan to emasculate former Lagos State governor and All Progressives Congress (APC) chieftain, Asiwaju Bola Tinubu.
"This is a very wrong move because by 2023, Nigerians would have been mobilised enough to insist on a major paradigm shift; a generational change of power. All these people have been around too long to the point they think they own Nigeria, they think they own all of us.
"We have already gone far with the mobilisation for this new political order. Second, Bakare ought to have known that Buhari may not have the wherewithal to influence anything by 2023.
"Already the president's primary constituency, which is the North, is no longer disposed to supporting him blindly as it did in the past. The North has certainly not gotten a fair deal from Buhari in terms of fairness in the distribution of resources, in terms of distribution of projects and even appointments.
"We can see that verifiably, the North remains the poorest region in every respect despite the promises made by Buhari and his handlers. These and many other factors make it funny for any politician to think that Buhari can swing voter support in his favour in 2023. And this includes Bakare and his dream," Suleiman said.
The Presidential Support Committee (PSC) however agreed with Bakare.  Disagreeing with those contending that Buhari cannot choose his successor, PSC stated that the president is the appropriate person to groom and pick a reliable Nigerian to continue from where he stops.
The director of communication and strategic planning of the PSC, Mallam Gidado Ibrahim, noted that Bakare was not wrong after all because as far as there is continuity in government, it is only Buhari who knows the best person to carry on with his legacies in government.
Ibrahim said: "We have always insisted on continuity in government. A successive government is expected to carry on with what its predecessor has put on ground in terms of infrastructure and other projects. This entails that the man who occupies the office knows best who the cap fits having groomed a successor who continues with his constructive policies."
The ruling APC party however towed playing safe, noting that it does not speak for President Buhari.
The APC national publicity secretary, Mallam Lanre Issa-Onilu, said: "I do not speak for the president because that is the work of his media adviser, Garba Shehu. However, I don't see your interpretation as what Pastor Bakare said."
The import of Bakare's media outing after meeting with the President was not lost on the presidency.
Twenty-four hours after, the Villa  replied the popular cleric. The president's special adviser on Media and Publicity, Mr Femi Adesina, said as much as the president would be interested in who succeeds him, he "will not pick a successor."
Adesina, who was a guest of Channels Television's "Politics Today", added that Buhari would not handover to those who would take the country back and erase the successes of his administration on the fight against corruption.
Adesina said that like anyone in position of authority, Buhari has his exit plan.
He said: "By May 2023 God willing he would have finished his second term as president, he would not have stood for another term and he will be exiting. So, he has that at the back of his mind. Pastor Bakare said he should be interested in who succeeds him; yes I'm sure the president will be interested in who succeeds him, but he will not manipulate the process to pick a successor.
"The president will not pick a successor we know him, he is not somebody like that. Will he be interested in the process? Yes he will. He will ensure that there is a free, fair and credible election; that nobody will come to use money and resources to bamboozle his way into the leadership of the country. It will not happen. The president will ensure free, fair and credible process but to hand pick a successor? No, he will not do that."
On whether President Buhari would heed the advice of his friend, Bakare, Adesina said: "The president will ensure that Nigeria is in safe hands. There is no point having worked, having made gains, having made advances since 2015-2023, to hand Nigeria over to those who will take her back or hand Nigeria over to looters once again or you allow looters to allow stolen funds to work for them to seize power. No, that will not happen.
"The president will be interested that much in who succeeds him but he is not going to impose anybody. Rather, he is going to create a free and fair process and Nigerians are then going to determine who the next president should be," he stated.
On Bakare's allegation that the enemies of the nation are in the three tiers of government and arrogating state resources for personal use, the presidential spokesman said "well, the president respects the principles of federalism. There are certain things that the president will not dabble into but whatever role that the law allows him to look into that, sure he will do.
"The anti-corruption agencies are empowered to look at things happening in the states and they will. But the president interfering or intervening directly where the law does not permit him, no he will not," Adesina noted.
Despite the Presidency's response, the ripples caused by Bakare was yet to settle at least not in the camp of the national leader of APC, Asiwaju Bola Tinubu.
Tinubu who is also rumoured to be eyeing the top job, made a visit to Buhari. Tinubu and Bakare never seemed to belong to same political camp even though they have access to the President, they have both managed to maintain their space politically.
Bakare had emerged Buhari's running mate in 2011 after the political alliance between the defunct Action Congress of Nigeria (ACN) and CPC failed to materialise.
However, Tinubu on Tuesday held a one on one with Buhari behind closed doors. Although the essence of the meeting was not disclosed,  his interaction with the press shortly afterwards was insightful.
The APC leader who said his visit was to wish the president well in light of the new decade and to make some points on the stability, security and a number of issues around the country, said that anyone that loves Nigeria would not be talking about zoning and succession plan for 2023 yet.
He however tried to play down the debate on zoning of the presidency  noting that anybody that was talking about the zoning of positions now was being completely restless and not focused on the agenda of nation-building and development of our country.
Commenting on the President's new year message to Nigerians and his resolve to quit politics on May 2023, at the end of his second tenure, Tinubu said, "His New Year message resonated very well; he showed concern about the security and the understanding that the economy is still a challenge, but it's a work in progress, you'll have to continue to work on it and make it better for the common man. That's the meat of the message.
"Any reasonable politician, who had worked with President Muhammadu Buhari will know that he will not (tamper with the Constitution). Detractors are always suspicious and will make accusations, but I was in the trench, in the struggle for democracy.
"I was in the trench and in the opposition with Muhammadu Buhari, till the Third Term agenda of a former leader of this country failed. I know he will never. He has the courage and the character to refuse such a temptation even if offered to him. I believe in him and I believe Nigerians should also believe in him.
"He doesn't need to say it to me, I'll argue it in the corner and everywhere they bring such a thing up. However, it's very good to hear it from him. I say congratulations to a man of character and integrity. The challenge of turning the ship of this nation around is a continuum and a continuous effort and that is what we should get ourselves concerned with.
"Yes, politics is intoxicating, it's flamboyant, it's interesting, but we cannot continue in perpetuity one after the other, we have to relax, show concern for the people of the country and see to the efforts of the President that will manifest in the new, united and prosperous country. We are still not there."
Also fielding question on the zoning of the presidency in 2023 by the APC especially as some group from the North had claimed that the Presidency would still remain in the zone, he said it was completely restless discussing zoning of positions now when the second tenure of the President just started.
He said, "That time is not now. We have just finished one election and Mr President is busy sorting out the Budget, working for the people of this country.
"Of course, the restlessness of politics is going to be there, but any lover of this country will not talk about the succession plan yet. That's the truth. Concentrate on working for the country, help the President to help the country. There's nothing more than that.
"We cannot use 365 days in a year and 360° to work on politics, it's not possible. Anybody talking about that now is just completely restless and not focused on the agenda of nation-building and development of our country," he said.
For what it is worth, scheming for top seat has began, regardless of the subtle moves by those who are rumoured to be eyeing the seat.  Pundits believe that in the next couple of months, lots of politicking will unravel.