Green Economy: Gov Ayade To Partner Sweden For Implementation, Sustainability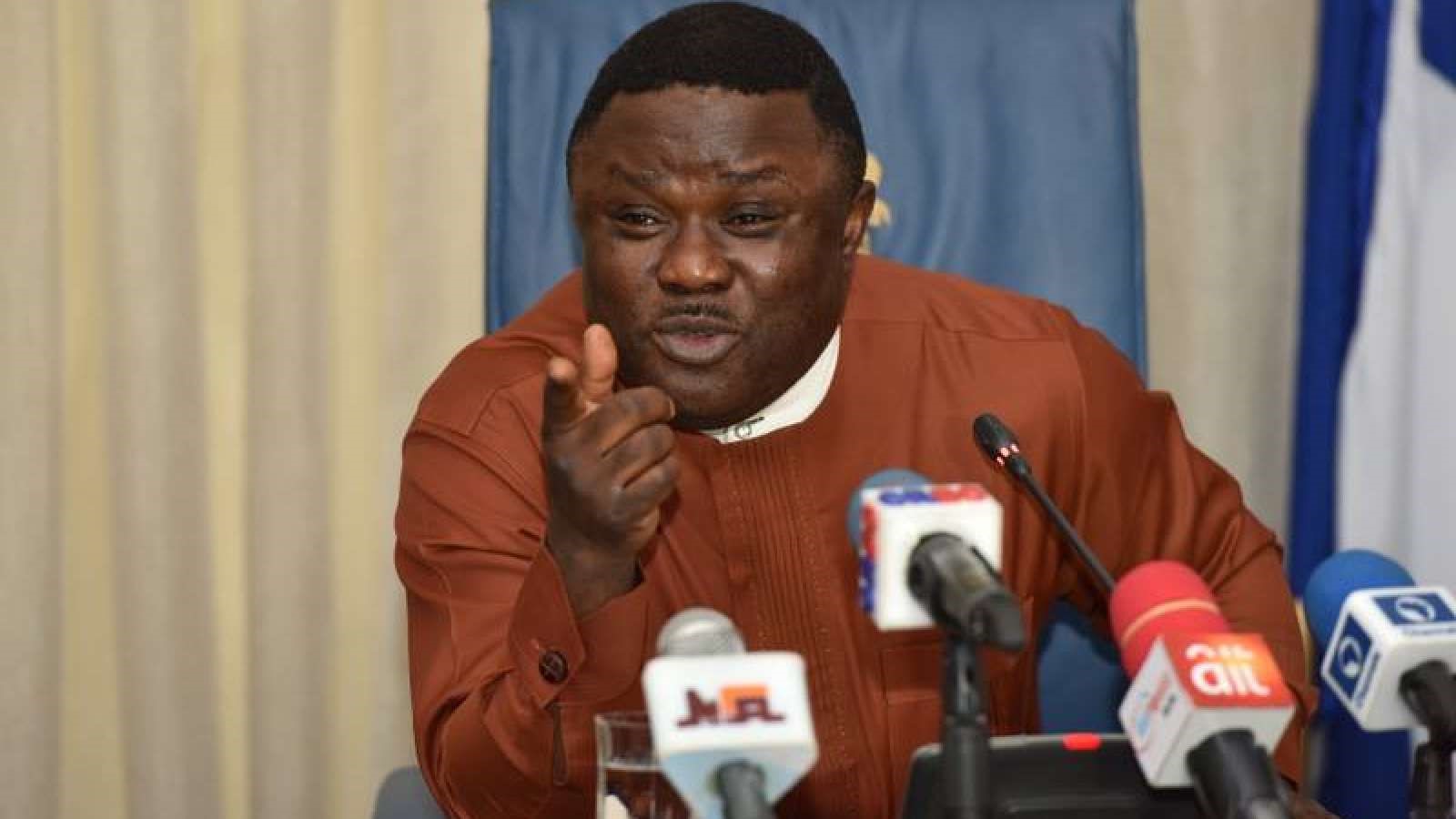 The Cross River State Governor, Sir Ben Ayade, have disclosed moves to partner Sweden on actualizing a green economy for the state through implantation and sustainability strategies.
This was made known by Gov Ayade who was represented by one of his Senior Aides, Prince Michael Nku Abuo (JP), during a courtesy visit to the Ambassador of Sweden to Nigeria, Mr Carl Michael, at the Embassy in Abuja.
Abuo who expressed optimism during the visit said the Ayade-led administration has started doing its part to ensure the state becomes Nigeria's leading state in green economy evolution based on its naturally blessed ecosystem that is globally recognized and admired.
According to him Cross River State has one of the world's only biodiversity hotspot occupying spot 25 globally and added that Cross River State therefore plays a huge role in combating the global menace of climate change.
He said: "For years we have been protecting and ensuring the sustainable utilization of our forest resources by our reforestation programmes and trainings in partnership with several local and international organizations, setting up an anti-deforestation committee and others, but it has been demanding and this demands has led to gradual depreciation of our forest resources and it is this demands that has led to us as a people and a state to seek for partnership from the world's most sustainable nation in order to develop a comprehensive policy, legislation and green economy for the state.
"From the foregoing it has also been established that Cross River State has one of the world's only biodiversity hotspot occupying spot 25 globally. The future of a green Nigeria, Africa as a whole and the utilization of globally released Carbon Dioxide as the world face a surge of carbon emission and other green gas and its subsequent implications in causing global warming and the melting of the polar region is dependent on us as a people to protect. Cross River State therefore plays a huge role in combating the global menace of climate change.
"Sweden as one of the Nordic nations has been at the forefront of a local and global action to address several global challenges one of which is climate change and according to a verified website www.siani.se Sweden recently adopted a strategy for National Forestry Programme and at the core of the programme is a broad dialogue about the role of forests in a sustainable society and a growing bio-economy.
"We therefore reiterate and make the above appeals as contained in the letter captured above as part of the "international context" of your stipulated strategy. We see this meeting with you Your Excellency as a precursor to a deeper session that would hold in Stockholm which would include relevant stakeholders from our state having a robust session for knowledge transfer, technical assistance, signing agreements with relevant government agencies like the Ministry of Environment and Energy and International Cooperation and possibly the Prime Minister etc in a multifaceted and multidimensional and direct impact synergy."
He also noted that in that policy it further stated that sustainable management and conservation of the country's forests should not only be a domestic issue, but also a priority for Swedish-international cooperation.
"The new strategy, which is the first of its kind, is based upon five target areas, including sustainability, multifaceted use of forest resources, raw materials used by the forest-based industries, conservation, knowledge and innovation.
"This is about all the services that forests provide us with; massive economic value, significant social value and crucial environmental value. All the benefits we gain from forests need to be unified and recognized according to Sweden's Minister for Rural Affairs, Sven Erik Bucht, during a press conference where the new strategy was presented," he stated.
He also explained that the essence of the partnership proposed appeal is contained in the Target Area 4 of the policy, which includes sustainable management and conservation of forests as a key area of concern for the Swedish International Cooperation that would specifically address Sweden's role in promoting these strategies on the global stage.
"The goal for Target Area 4 is that forests and their value chains should contribute to global sustainable development and the implementation of Agenda 2030. The need for a clear and leading voice from Sweden on sustainable development and a growing bio-economy worldwide is also emphasised, particularly within the EU, UN and other international contexts," he said.
He (Abuo) also expressed hope that with the meeting in Stockholm a detailed blue print on the proposed partnership will be presented for the evolution of a green/bio-economy.
"As a state we have our challenges and we hope that our meeting in Stockholm will present us with an opportunity to present detailed blue print of our proposed partnership and funds needed in the areas stated above for the evolution of a green/bio economy in line with our spirit of enterprise projections via your direct intervention as partners for progress", he added.