Ministerial Screening: Group Urges Senate To Clear Jeddy-Agba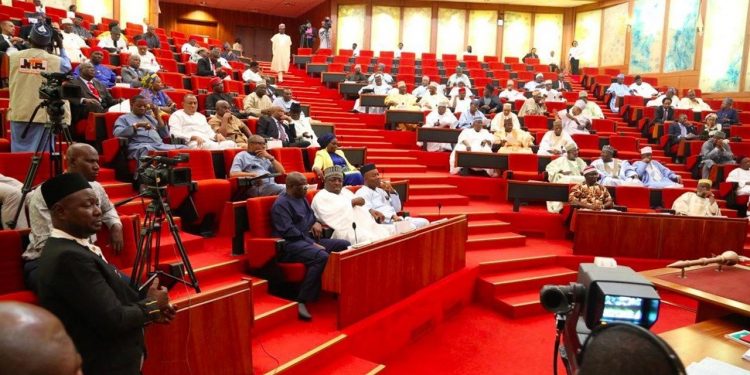 …condemns petition against nominee
The Cross River North Good Governance Group, CRINOG, has urged the Senate to clear Cross River ministerial nominee, Prince Goddy Jeddy-Agba, as minister.
This was contained in a statement signed by the Convener, CRINOG, Hon Gabriel Bravo, while condemning the petition alleging unfounded corrupt practices linking Jeddy-Agba with the former Minister of Petroleum, Dr Diezani Alison-Maduke.
According to Bravo, who is also the Supervisory Councillor for Environment, Abuja Municipal Area Council (AMAC), CRINOG is solidly behind Jeddy-Agba as a noble organization well known for its stand against all forms of discrimination, corruption and oppression, which has seen qualities and patriotism in Jeddy-Agba over the years and his positive impact in the civil service before his retirement.
The statement reads in part, "We in Cross River North Good Governance Group, CRINOG, have deemed it necessary to make our position known concerning the Cross River State ministerial nominee, Prince Jeddy-Agba.
"As a noble and notable organization with all sense of integrity has keenly watched the process ministerial nominees emerged and made the list President Muhammadu Buhari presented to the Senate for screening and appointment.
"We saw the wisdom of President Buhari in nominating Jeddy-Agba and it was expected and well deserved. From our unbiased assessment he is a personality that is of an impeccable character, a technocrat and expert in his career who has meritoriously rendered sterling service to the nation.
"We implore the Senate to consider him and screen him and even allow him to take a bow and go. We are making this appealing because he has all it takes to positively impact and add value to the 'next level' administration of President Buhari."
The group also strongly condemned the unholy petition written to discredit Jeddy-Agba as ministerial nominee from Cross River State, which they described as malicious and untrue.
"We strongly condemn the recent petition written by some unscrupulous elements discrediting the ministerial nomination of Prince Goddy Jeddy-Agba. We call on the Senate to discard those unfounded claims that are mere fiction of their imagination.
"Nothing like that happened from our independent investigations on their claims, but mere scandals that should not be taken seriously, but to be discarded.
"We want to also state that the security agencies have the details of Jeddy-Agba before he was cleared after intense security checks and scrutiny. They would have been the organizations that would have stopped him from making the list of ministerial nominees sent to the Senate by President Muhammadu Buhari. Therefore we urge the Senate to go on with his screening and clearance", the statement added.