Celebrating A Philanthropist's Birthday, Dr Stanley Uzochukwu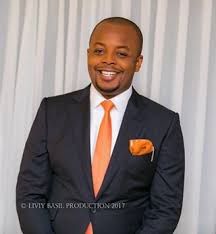 Today marks another new year in the life of a great Nigerian philanthropist, entrepreneur, award winning CEO and Chairman, Stanel Group, Dr. Stanley Uzochukwu.
Dr. Uzochukwu is also a great worshipper of God. He is grateful and believes in Him who turns his story around for the best at a tender age. Knowing that his wealth and success stories come from the Almighty to be a blessing to others, he has put smiles on the faces of many Nigerians.
The impresario has, at different times on his birthdays visited many orphanage homes and prisons where he made impacts in the lives of inmates and orphans; he paid inmates fines and restored their freedoms, fed orphans and donated cash and gift items for their upkeep.
Another group of his philanthropic beneficiaries are widows. He has fed, clothed and empowered over one thousand widows in Nigeria and still doing more.
The oil mogul is not only a model and inspirational to Nigerian youths but also empowers them, invests in their developments and, above all, gives them jobs thereby reducing unemployment rate in the country.
This is why he has been recognized and awarded a prestigious Award as a great contributor in shaping Nigerian economy by the renowned African Achievers Award in 2017. An Award he humbly and joyfully received in London, United Kingdom.
Women and youths empowerment and job creation in Nigeria has also earned Dr Stanley international recognition in 2018 when the prestigious University, London Graduate School and Commonwealth University conferred on him honorary Doctorate Degree for his contributions to humanity which included women and youth empowerment and job creation in Nigeria.
Dr Stanley's humility and impacts has linked him up with both past and present Nigerian presidents, captains of industries and other heavy weights globally and across religious borders. This is evident when he hosted Muslim communities to break Ramadan fast in Suleja as it was in the news in June this year. These are just to say the least.
As you turn another year today, I join host of other Nigerian youths to celebrate you. I wish you many more happy returns in your new age.
Sign:
DAVID ABAKPA
Yours Media Aide