Police Urges Parents To End Reign Of Silence Against Gender Violence, Rape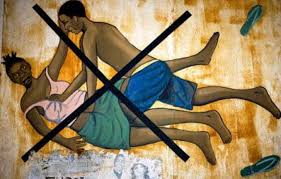 The Commissioner of Police (CP) in Borno Mohammed Aliyu, says cases of rape and gender-based violence persist because of failure of relations to sue offenders.
Aliyu said this on Tuesday in Maiduguri, at the opening of a three-day workshop organised by CLEEN Foundation, an NGO, to equip 60 policewomen with prerequisite capacity and skills to handle cases of gender abuse and rape.
Represented by Hassan Musa, an Assistant Commissioner of Police, Aliyu decried the rising spate of gender-based violence and rape cases in the country.
"We are recording many cases of rape, but parents and relations of victims and witnesses always do not want to prosecute offenders.
"In most cases, they always want to settle the cases out of court, thus fueling the incidences," said the CP.
Aliyu said that the workshop would go a long way in building the capacity of participants and enhance their professional conduct in handling such cases for the benefit of the people and the police.
Also, the Director of CLEEN, Mr Benson Olugbua, said that the training was designed to equip the personnel with modern techniques in the management of rape and other gender-based violence cases.
Olugbua who was represented by Ruth Olofin, CLEEN's Programme Manager, said that the police in a conflict context, required deeper understanding of the dynamics and nuances of an environment in order to prevent all forms of abuses.
He said the mission of the organisation was to promote public safety, security and accessible justice through strategies, based on empirical research and legislative advocacy through partnership with government and other stakeholders.
The director explained that the training was coming at a crucial time in view of the multiplicity of national and international reports of gender rights violation in conflict communities.
"The training will therefore draw strength from the experiences of female police officers and look at the role that security actors such as police can play in preventing sexual and gender-based violence
"And to also improve their awareness to enable them contribute and take part in peace building and resilient processes.
"The training will be contextually delivered drawing experiences from prevailing practices on the field.
"It is expected that participants will be equipped with the rights skills to deliver on their mandate and are better able to provide safer space for women and girls to participate in development,'' he said.