COZA: Dakolo breaks silence on wife, Busola's rape allegation against Pastor Fatoyinbo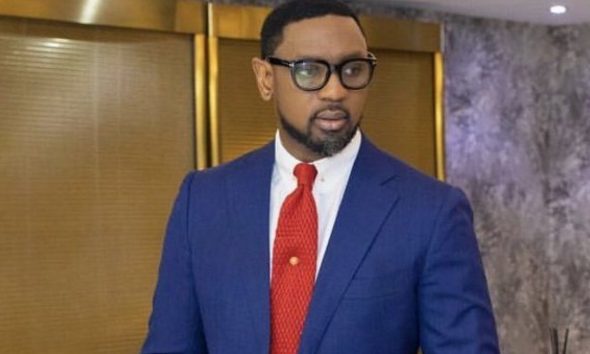 The husband of Busola and popular Nigerian musician, Timi Dakolo, has reacted to his wife, Busola's rape allegation against the Senior Pastor of Commonwealth of Zion Assembly, COZA, Biodun Fatoyinbo.
Dakolo commended Nigerians for their support, following the disclosure by his wife.
Recall that Busola had alleged that the COZA founder forcefully raped her when she was young.
The mother-of-three narrated how Pastor Fatoyinbo allegedly forced his way into her when she was a teenager.
Fatoyinbo, however, denied the allegation, though admitted that Busola once attended the same church with his family.
The clergyman consequently ordered his lawyers to institute both criminal and civil cases against Busola.
However, Dakolo, in a statement he personally signed, urged Nigerians who are victims to come out and get justice.
The statement reads: "Busola and I have been overwhelmed by the outpouring of love, support and most importantly action, following her story on Friday.
"We thank you Nigerians. We thank you most deeply for helping make this moment truly count.
"We also thank the team of people who have been helping us since Busola decided to tell the story. Because of them, Busola's story has sparked a movement called #NotInMyChurch -to help other survivors of sexual abuse in the church find help, justice and healing. I am grateful to Enough is Enough @eienigeria for helping to drive this movement.
"Please upload stories about abuse or rape, especially in the church on notinmychurch.ng and to other partner with or support the work they are doing to help survivors speak out, find help or get justice, please email info@notinmychurch.ng.
"We can truly make this moment matter beyond just Busola's story. She is speaking on behalf of those who haven't yet been able to speak and the thousands who have vowed now begun to find their voices." (Daily Post)