Buhari Reveals Why He Dealt With Ex-CJN Onnoghen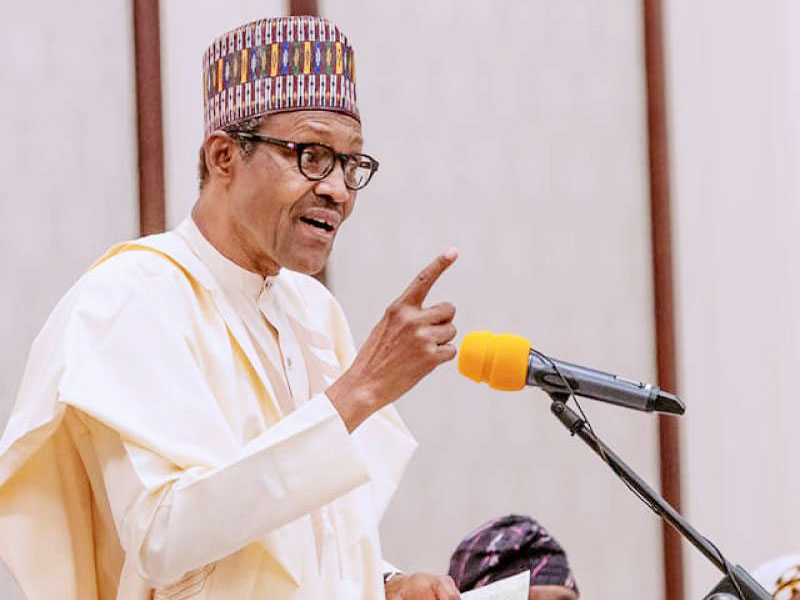 President Muhammadu Buhari has said that he dealt with the former Chief Justice of Nigeria (CJN), Justice Walter Onnoghen because of his failure to declare his assets as prescribed by the constitution.
The President said this while hosting the leadership of the pan-Yoruba sociocultural group, Afenifere, led by its chairman, Pa Ayo Fasanmi.
The delegation included the national leader of the All Progressives Congress (APC) and former governor of Lagos State, Asiwaju Bola Tinubu and other notable leaders from the Southwest.
Also Read: Buhari Accepts Onnoghen's Voluntary Retirement, Wish Him Best Of Retirement Life
Buhari in his remarks told the visitors about his administration's achievements in his first tenure, which included achievements in securing the country, repositioning the economy and fighting corruption.
While acknowledging some degrees of progress in securing the country, the President admitted that there were still much more to do in that direction.
On his fight against corruption, the President said his administration was recovering stolen properties as much as it could stressing that such proceeds of corruption recovered would be sold off to safeguard the possibility of subsequent administration from returning them to the looters.
He said, "Now what I do is when a person cannot justify what he has or fails to declare as the constitution specifies, some of them swear to almighty God that their property doesn't belong to them until we show them their bank accounts and their companies then we have some peace."
He continued "I will tell you as Afenirere, that was why I had to deal, though reluctantly, with the former Chief Justice. Because there were millions of dollars, euros not to talk of Naira which were not declared. I wonder what sort of conscience some of us have. How can you sit and preside and lock people up for years and even sentence some to death and yet you are not doing what the constitution says you should do by occupying that vital institution?". Leadership